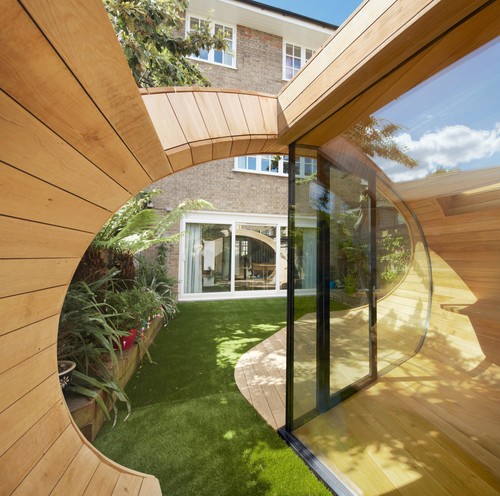 On the other side of the pond, homeowners are maximizing their space in ways that are trendy, multi-use and simply more efficient for their growing families. Buying a bigger home in London's prime area is far more expensive than renovating basements, garages and attics.
A new alternative is transforming part of a narrow backyard into a "shoffice," which is literally the combination of a shed and office. A new way to add an extra room away from the main house that can be transformed into any family member's needs, whether that be extra space for a car, an office, a shed, a gym or a playroom.
The Wall Street Journal highlighted this trend in a recent article.
In Real Estate, it's found that houses with these added, well-built spaces provide more value to the overall buy. They can be seen as a private area away from the rest of the family.
London isn't the only city that offers these kinds of spaces. Right here in Tampa, Goldsborough Company has a variety of layouts to suit anyone's needs. Whether you have a growing family or just need your own "cave". We are here to offer any backyard building you desire, ranging from 256 to 588 sq ft.
Check out our Pinterest board to get some ideas for a "shoffice" of your own! We design to your style, so just tell us what you like.
Follow Melissa's board Workshop or Office on Pinterest.